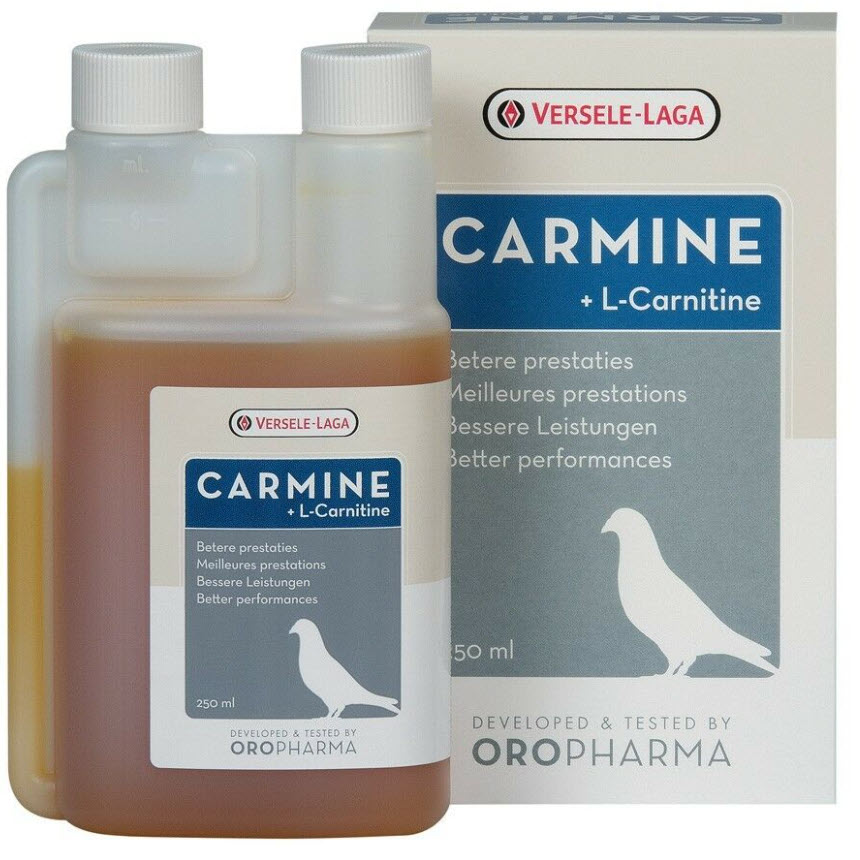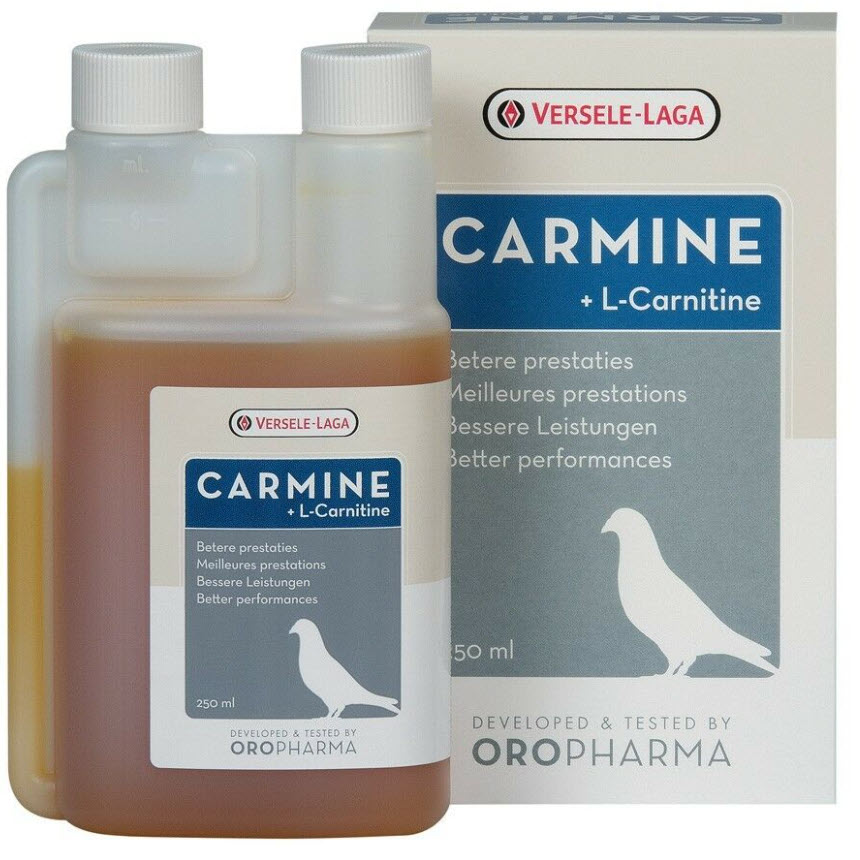 Versele Laga Oropharma Carmine + L-Carnitine (better performance) 250ml
144.00د.إ
Compare
Description
Versele Laga Oropharma Carmine + L-Carnitine is a liquid carnitine preparation enriched with vitamins, amino acids and choline. It improves performance, gives extra energy and ensures higher and better production of crop milk.
The administration of Carmine causes less lactic acid to be produced in the muscles and the pigeon suffers from fewer cramps. The waste products produced are discharged more easily.
Feeding Guide: 1 measure (10 ml) of Carmine per litre of drinking water
Short distance: during 3 days before basketing.
Middle distance: during 4 days before basketing.
Long distance: during 7 days before basketing.
Analytical constituents
Crude protein 4.79%, Crude fat 1.02%, Crude ash 0.41%, Lysine 3,150 mg/kg, Methionine 1,575 mg/kg, Sodium 1,400 mg/kg
Composition
Liquid sorbitol Glycerin